New Riverdale Gourmet Deli
452 W 238th St, Bronx, NY 10463
Order now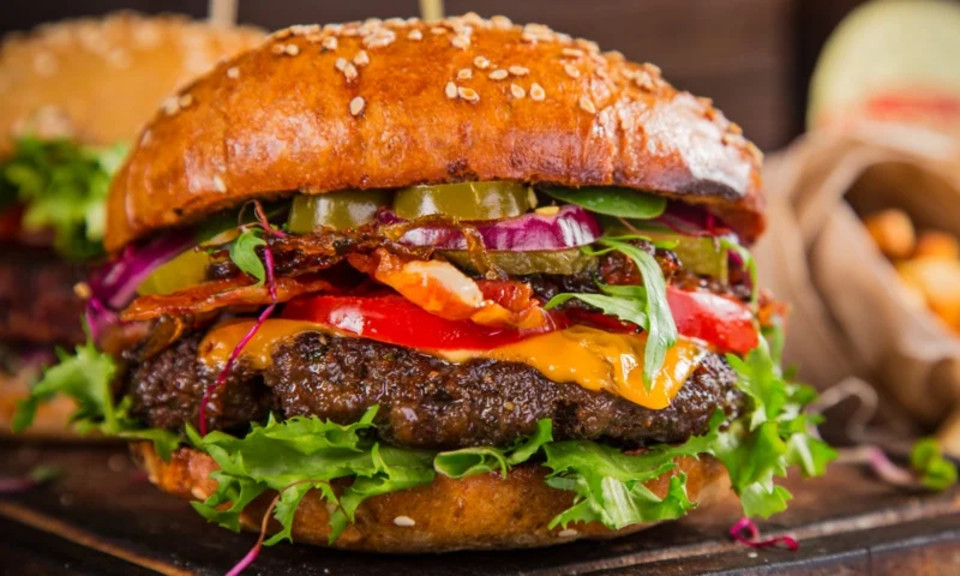 Aoife
I called the deli when I hadn't received my order within the the delivery window; and, they were superb. Due to a technical glitch my order hadn't gone through on their end, but the guys were so pleasant, so efficient and totally on it. They got my order to me in no time, it was nicely packed - cold items were in a separate bag separate to the hot items, and everything was properly sealed. The hot food was HOT, and all of it was so tasty. First time in a long time I've gotten delivery that tasted good. So so impressed by how these guys handled a glitch and the food. Simple customer service goes so far. A+ guys, thank you so much.
Shanthi
Everything was great! They got all stars from me because the food was still very warm and neat when it arrived. The way they packaged the coffee there was virtually no spillage and the prices are unbeatable. From the kitchen to the delivery each step of the way the food was well taken care of. Will order again! Very pleased.
Jen
This place is normally great and my go too; thus the five stars. Length of delivery time is increasing ; I hope this is just a recent delivery setback. Also-they substituted an item without calling me; I couldnt drink what they sent. Prior 50+ orders have been wonderful so hope its just an anomaly recently
Jocelin
On those days when I don't feel like cooking, this place is my spot. Food arrives on time, nice, warm, and tasty. Love the healthy options available; salads, smoothies, green juice! Also enjoy the burgers for my picky eaters at home. Definitely order often from here. Thanks guys!
Egor
Amazing food, love it! We order from there at least 3 times a week. Yes there are occasional delays with deliveries but quality of food these guys make is top notch!! Also - try their smoothies! Bit expensive but very good (for you)!
A
I love this place - been ordering from them for over a year, and the food is consistently fantastic (like its never, not once, been anything but great), the delivery guys are genuinely nice people, and the order always arrives super quick (and even when theyre extremely busy, somehow they always manage to make it within the delivery window). Im a big fan of their sandwiches - like the avocado BLT, Italian or American heroes, or variations on grilled cheese sandwiches. The brownie is also really tasty for something sweet.
Krystle
I am a new mom and new to the Riverdale area. Needless to say seamless is my best friend, and I love ordering from New Riverdale Gourmet Deli because of their wide variety of food choices. Everything I have tried has been tasty and I appreciate that the delivery guy knows that I have an infant so he knocks lightly on my door as to not disturb the baby if she is sleeping. :)
Luis
Delivery is always fast and prompt. Great smoothies. They use GNC Brand Whey Protein which is good, though I am hoping they switch to Optimum Nutrition Gold Standard one day (superior protein). Overall, excellent place to order from!
Natalie
Got the 2 eggs, turkey bacon, and cheese on whole wheat and the bagel with scallion pancakes and the detox juice. AMAZING! The sandwich was soooo good. Perfect breakfast. This place ALWAYS comes through with yummy food.
Nestor
I order sandwiches here all the time. Good sandwich selection. I have my favorites. Great drink selection. Fairly priced dessert when you want to treat yourself. They get it to you fast. Always a good experience.
About us
American, Breakfast, Deli, Dessert, Dinner, Gyro, Hamburgers, Late Night, Lunch Specials, Sandwiches, Smoothies and Juices, Wraps
Today

Delivery: 6:30 AM - 1:30 AM

Takeout: 6:30 AM - 1:30 AM

Delivery

Tuesday:

6:30 AM - 1:30 AM

Wednesday:

6:30 AM - 1:30 AM

Thursday:

6:30 AM - 1:30 AM

Saturday:

6:30 AM - 1:30 AM

Takeout

Tuesday:

6:30 AM - 1:30 AM

Wednesday:

6:30 AM - 1:30 AM

Thursday:

6:30 AM - 1:30 AM

Saturday:

6:30 AM - 1:30 AM